Nashville S5E2 Review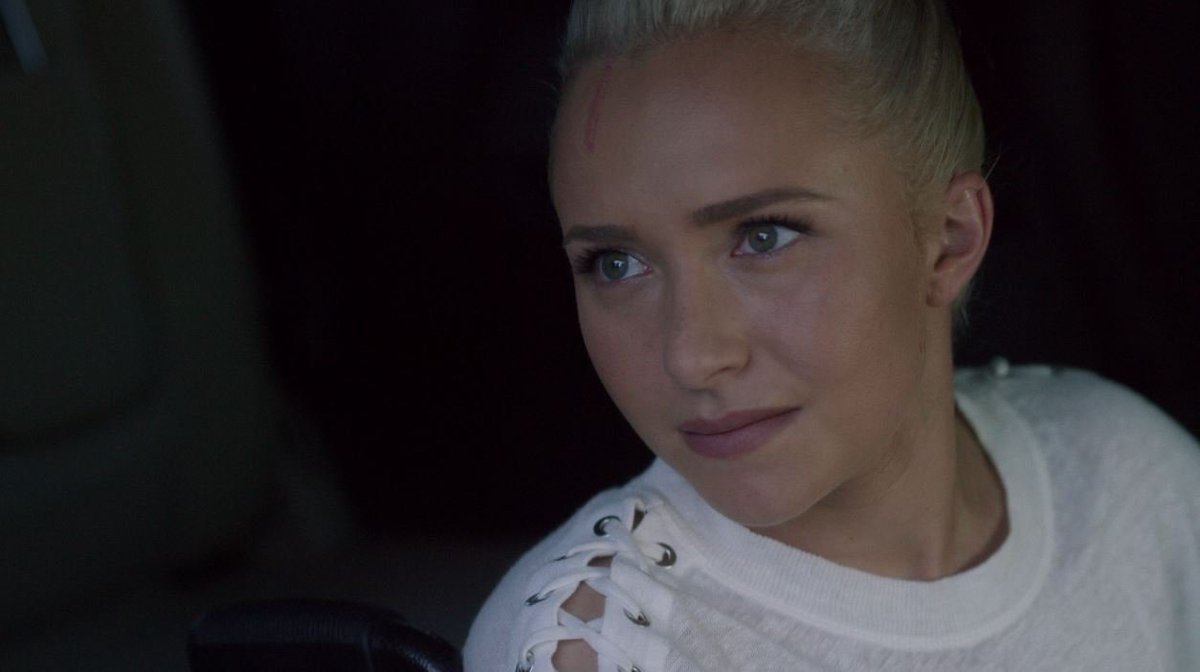 "Back In Baby's Arms"
***SPOILERS AHEAD***

Gunner has been getting text messages from Autumn Chase, letting him know he can rejoin the tour if he wants to. She is not enthused about this, and is still questioning their relationship. Rayna gets home from her trip. It's Will's birthday, and he and Kevin are greeted by Jacob Fine, a fashion designer. He tells Will that if he never needs any clothes, to come see him. He seems totally innocent. Rayna tells Deacon she wants them to write their story, together-making an album.

Rayna and Bucky meet with Scarlett and Gunner, and she tells them she wants to release another single, and keep the eyes on them. She suggests a song-to which Scarlett isn't the biggest apparent fan of. Kevin tells Will to go to the event Jacob invited him to. Bucky tells Rayna that he wants her to do the album with someone who would sell more records, not Deacon, but she says Deacon may work. Zach calls Rayna and tells him he wants to do something in the country music business, and wants to meet with her when he is in town. Deacon tells Rayna that he does not want to do the album, because it does not feel good. He says the last year was terrible, and he did not want to tell the world about that. Rayna tells him to think about it, to which he agrees.

Scarlett tells Deacon she's worried about how bad her and Gunner's relationship went the first time, and so she can't enjoy the moment. Deacon tells Scarlett about Rayna's album idea, and she tells him he needs something to write about, but he still does not seem happy. Juliette tells Avery she is useless with helping out with Cadence, being in a wheelchair. She wants to find Hallie, but does not want to let people see her how she is. Avery is moving out of Gunner's house, back to Juliette's house. Gunner is preparing to go on to Sean Parr's show. Scarlett asks Gunner who the song is about, since she says it is not about her. Gunner says it is about nobody, but she says it has to be about someone.

Rayna has gotten a new social media manager for Highway 65. Deacon has a gig for a new girl whose record Avery is producing, Ashley Wilkenson. Rayna gets disgusted as she says he turned down her offer, but accepted someone else's. Will shows up to Jacob's cloth fitting. He is being creepy. He tries to make a move on Will, but Will denies him. He tells Will the offer is open, and if anything changes, to call him. Scarlett tells Gunner that she does not want to do anything with the song. Scarlett tells Gunner that since they broke up in season one, he has been trying to get back at her with who he dated, and that she does not want to do the song.

Deacon tells Rayna that it is her world, and he is just living in it, and it is not easy. He says everything has to be done her way. Will feels bad about what happened with Jacob, and Gunner tells him to stop feeling bad about it. Scarlett talks to Deacon about Gunner and the song, to which he tells her to move on. Juliette goes to Hallie's church, and asks for the pastor to give her her phone number, after hearing about her. Juliette wants to say thank you to her. The pastor tells Juliette that God has a plan for her.

Scarlett and Gunner make up, and they guest on Sean Parr's show to perform a new song, All of Me. Rayna receives flowers 'to the first woman I ever loved'. This song redeems some of the episode. Kevin questions Will about Jacob, and Will denies that anything happened. Will tells Kevin they should look for a place together, with a studio-changing the subject. Rayna apologizes to Deacon, and tells him that she was just excited. Deacon performs a new song to Rayna. He decides to do the album. Rayna thanks Deacon for the flowers, but he says that he never sent flowers. Rayna is seen being watched from a mysterious vehicle, with her music playing.

Review: I was not enthused with the way this episode majorly excluded the co-lead, and Javery. The show is doing too much of one couple, and not the rest of the cast. This episode was a bit boring, sadly. It seems as if due to the bad Deyna plots last season, the writers have decided to make the show entitled Deyna: and then some. I hope this episode was a fluke, and the biased is not long-term. The Scarlett and Gunner plot was "meh", the Will plot was alright, and the few scenes of Javery were very good, but not enough. Overall, it had some decent moments.

7.7/10
What did you think of the episode? Let me know in the comments below!
Share this