Nashville - Season 5 Premiere Review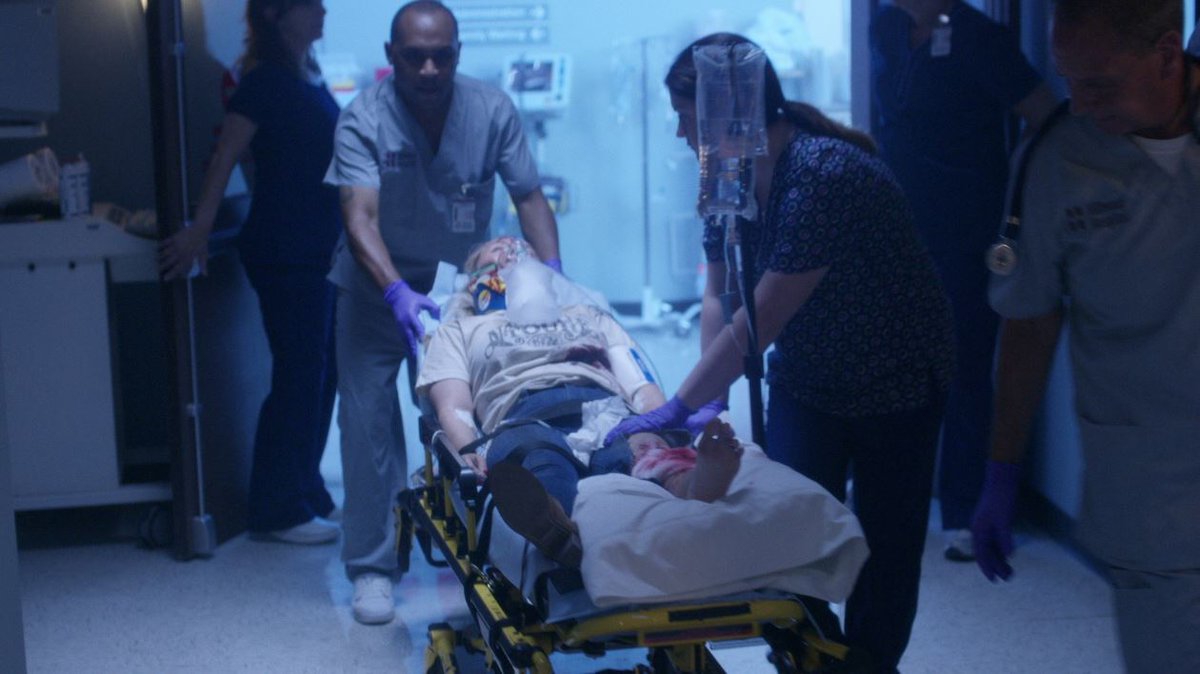 NASHVILLE IS BACK!!!
6 MONTHS LATER (MAY-DECEMBER)
We open to see Rayna driving down a road, as she hears a man singing the wayfaring stranger. He is blind, and stops as she approaches. She asks him to continue singing.
CUT TO THREE WEEKS EARLIER
We see a lady wondering down a field seeing a horrible plane crash, fire, bodies, blood, the only one alive is Juliette. Barely breathing, she is only able to stay alive due to the girl's song singing to her. Avery has been notified. We see the entire cast find out about the crash in the middle of the night.
THREE WEEKS LATER
Juliette is alive and in a wheelchair, she is not able to feel anything in her legs. Glenn tells her that her fans want to hear about how she is, receiving calls from every news show. Rayna is regretting playing a show in Silicon Valley. She is going to see Juliette. Juliette is really depressed, not being able to walk. Juliette says she caused this, and that she messed everything up in her life, and this is the result. Juliette says she was saved by an angel, the lady who had kept her alive earlier. As Juliette was out of it, and barely living, she saw her as an angel.
Rayna has gotten Maddie off of her label, for 275k, and now since Scarlett and Gunnar were kicked off the tor, they won't be getting any momentum for their next album. Rayna and Bucky discuss how Highway 65 is broke, and the label is in trouble. Maddie is trying to work on her own music. Maddie is still being an annoying brat. Rayna taking off in her plane to go to the Silicon Valley show, and has a panic attack when the plane experiences turbulence.
Juliette leaves the hospital, photographed by paparazzi, as they gossip about her condition. Rayna meets an "out of control, insane fan boy", he's the head of the silicon valley show. Juliette is home with Avery. She tells him he does not have to stay here, as he may not love her in a few weeks. As Rayna is performing, she notices that no one is paying attention to her song. Maddie is trying to write with Deacon. Maddie yells at Daphne for trying to help her sing. Cameron offers to buy Rayna a drink. Juliette dreams about the horrifying plane crash. The crash scene is really cool to watch. Juliette tells Avery she needs him to take her somewhere.
Scarlett and Gunnar are at Rayna's house. Happy (for a change). Daphne sings a chorus she wrote for Maddie's song, infuriating Maddie. Scoggins tells Rayna about his childhood. He strangely knows a lot about Rayna, and has stalker like tendencies. He asks Rayna why she is not recording anymore. She says it is because she is busy, but he doesn't believe her. She later reveals it is because she does not have anything to say. Scarlett talks to Maddie, and tries to talk some sense into her. Avery takes Juliette to the field where her plane crashed. Rayna calls deacon and tells him that she can't get on the plane to go back home. Avery and Juliette look around the field. Juliette tells Avery she thought she would die in the plane crash, but she did not.
Rayna gets a knock at her hotel room, it is Deacon. He has brought her a complimentary flight. Rayna tells Deacon she is lost, and that she has given up her life to the crazy. She says she realizes that none of it lasts forever, and she wants to make the most of it. Rayna wants to rent a car, and drive back. Maddie asks Daphne to hear what she wrote, as she thinks she likes it. Maddie and Daphne sing together. As Juliette waits to get a smoothie outside after spending all night in the field, she hears singing coming from a church, and finds her "angel". We see back to where the episode began. The blind man tells Rayna she should sing, it is good for the soul, and she might find the joy she is looking for. She asks him why he said that, but he continues on and plays.
Things are slower, plots are thought out more, there's more room to breathe. The scenes are done really, really well. I love how well the whole episode was crafted. Fantastic writing, really interesting plots, I could not be happier. This was an amazing episode. The show feels reborn. One cannot describe how new, and different the show feels, unless they are to watch it. I cannot wait to see the rest of this spectacular new show, and looks to be, a spectacular season.
Don't forget the two hour premiere - January 5th 9/8c!
11/10 A+
Share this