Thursday Ratings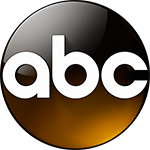 | | | | | |
| --- | --- | --- | --- | --- |
| | | | | |
| | | Jimmy Kimmel Live: Game Night | | |
| | | | | |
| | | | | |
| | | | | |
| | | | | |
| | | | | |
| | | | | |
| | | | | |
| | | | | |
| | | NBA Finals Game 1 (9-11PM) | | |
| | | | | |
| | | | | |
| | | | | |
| | | | | |
| | | | | |
| | | | | |
| | | | | |
| | | | | |
| | | | | |
ABC:
Dominated the night with a game themed Jimmy Kimmel, and then the NBA Finals.

CBS:
Aired reruns all night.

THE CW:
Only new show was the final season premiere of Beauty & the Beast, which earned a 0.2. Most of your predictions were correct.

FOX:
Bones continued to stay fractional, along with the reality show American Grit, which went up a few decimal points.

NBC:
Strong went out on a small 0.6, followed by a two hour Game of Silence which fell to a 0.5.


Share this