Thursday Final Ratings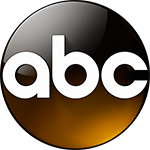 | | | | | |
| --- | --- | --- | --- | --- |
| | | | | |
| | | Jimmy Kimmel Live: Game Night | | |
| | | | | |
| | | | | |
| | | | | |
| | | | | |
| | | | | |
| | | | | |
| | | | | |
| | | | | |
| | | NBA Finals Game 1 (9-11PM) | | |
| | | | | |
| | | | | |
| | | | | |
| | | | | |
| | | | | |
| | | | | |
| | | | | |
| | | | | |
| | | | | |
Changes:
The Jimmy Kimmel Game Show adjusted down massively to a 1.2.
The Big Bang Theory adjusted up a tenth to a 1.6.
The NBA Countdown Rerun on ABC adjusted down a lot to a 2.1.
The NBA Finals Game 1 on ABC adjusted up substantially to a whopping 7.3.
American Grit on Fox adjusted down a tenth to a 0.6.


Share this