There are still a lot of shows with fates that are far from obvious to the public when it comes to ABC. I think in a couple cases it's between choosing between certain shows; one will be on next season's schedule, not neither, and not both. So first, I wanted to look into the prospects of critically-acclaimed serialized drama American Crime versus creator John Ridley's new project, Presence. Reportedly one and only one will be on next seasons schedule, so here is my analysis:
American Crime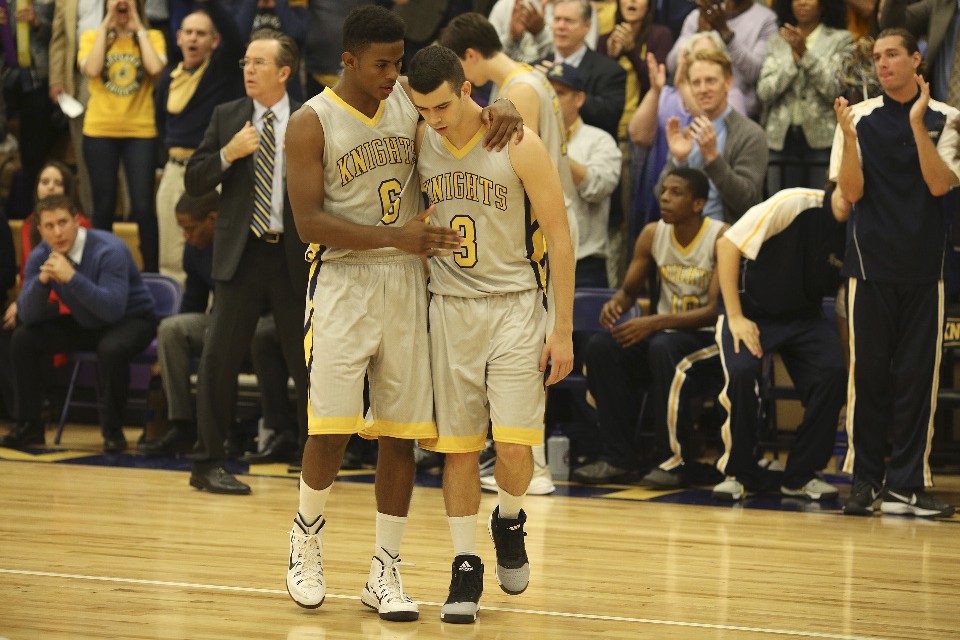 The Atlantic
The largest case American Crime has for a renewal isn't the ratings, it's the critical acclaim and the ability to work with the likes of Felicity Huffman, Regina King, and John Ridley. This one has been getting major awards attention; we're talking multiple Golden Globe and Emmy nominations, and for the whole show too, not just one actor or actress. It's the kind of show that all the networks want, as evidenced through the pickup of NBC's Law & Order: True Crime and the desire to have a "buzzy"
serial like FX's American Crime Story (which kinda stole its name from the show we're talking about right now). These awards didn't seem to give the show any live ratings boost whatsoever though, and it isn't making any backend profits from a syndication deal. In the table below, I've broken down the percentage of the average American Crime has performed at, numbers courtesy of SpottedRatings:
| | |
| --- | --- |
| | American Crime |
| A18-49 | |
| A18-34 | |
| W18-49 | |
| W18-34 | |
| M18-49 | |
| M18-34 | |
So yeah, not the best ratings. Most shows that get renewed are at relative ratings much greater than these; even American Crime's first season did better in relative ratings. Now there is absolutely no doubt that ABC and John Ridley will be working together next season, it's a matter of with which show. Which brings me to...
Presence
OK, I just read Presence's show description and it looks to be the next Castle to me (http://thefutoncritic.com/devwatch/presence/). It looks on-brand with shows like Castle and Quantico, and definitely steers more in that procedural directing that ABC thinks they can have more long-term success with. I am starting to think that ABC will decide to go with this one over American Crime, and based on earlier interviews, Ridley doesn't seem to be overly intent on continuing American Crime since he's proud of how Presence turned out.
What About Having That Critically-Acclaimed Anthology Series?
Also in development is a new anthology series named The Jury, which depicts a group of people from completely different backgrounds who see the trial from different viewpoints. The first season will follow a single trial, qualifying it as an anthology series. With John Ridley's new project looking to be a strong procedural candidate, potentially as a Castle replacement or Quantico companion, will ABC be willing to roll the dice and let this one be their critically acclaimed drama? Will Presence do well with critics because of John Ridley? Either way American Crime is not pulling in good ratings, and ratings aren't everything, but I suspect ABC thinks they would be able to do better. With both Presence and The Jury supposedly talked highly about, I'm a little weary on American Crime's future. I first had it in the renewal territory before everyone else did, but it may have to be moved out. As things stand right now, this may be the end of the road for American Crime. But only if Presence, and probably The Jury too, get picked up. Even in the era of ABC wanting less serialized shows, I think it would be in their best interest in having an anthology series on their schedule for critical acclaim, whether that be American Crime or The Jury. What do you think? Is it making money? Could they do better?


Poll
Share this