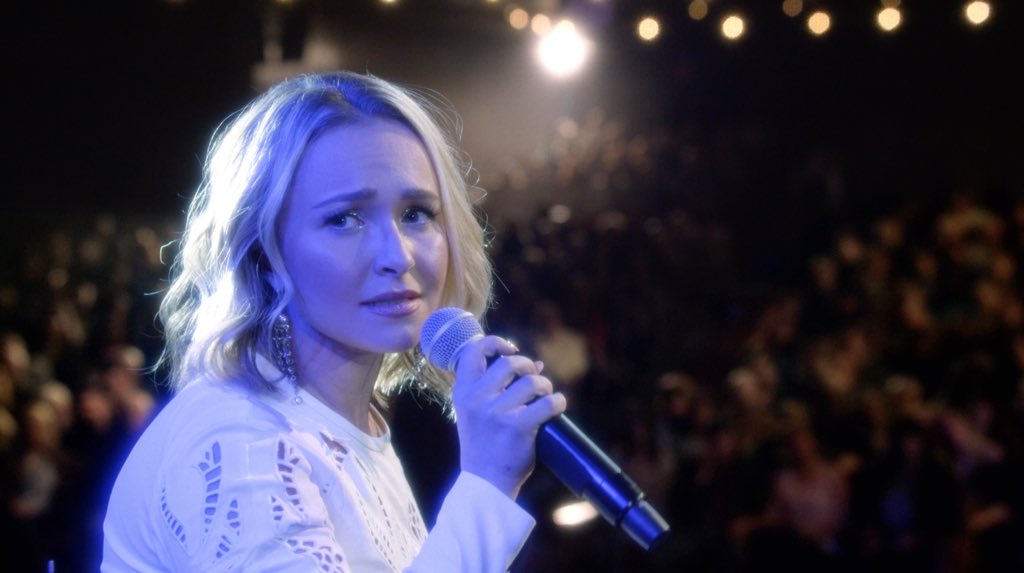 Nashville S4E15 Review and Summary
The Exes are preparing for touring, but find out Autumn Chase is not too nice. Juliette says she misses being on stage and singing. Rayna is planning a concert for homeless kids. Layla is mad that she didn't get the opening tour job for Autumn Chase. Maddie says she is jealous that Colt joined the army and that he can make choices in his life. She tells Cash that she wants to get to perform wants to sneak out and perform by herself. Rayna is trying hard to find a good tour for Layla to join, and she wonders about touring herself. Juliette goes to see Glenn to ask to be his client, and he turns her down.
Rayna begins planning her tour with Layla, and is really excited about it. Luke tells Will that he will need to work with Kevin on his songs again. Scarlett does not really like Autumn, but her manager tells her that she needs to fake getting along with her so she does not get fired, and so they can have a successful single and album launch. Juliette asks Avery if Glenn hates her, and he tells her that he does not. She tells Avery she has been with him since she was fourteen and she needs him. They exchange words about the 'old Juliette', and begin to devise a plan to get Glenn back that the 'old Juliette' would do.
Rayna is writing songs and then tells Deacon she wants him to go on tour with her. Will and Kevin begin writing again, and Will sees Kevin has a new boyfriend. Daphne blackmails Maddie to get things since she knows about Maddie sneaking out. Scarlett, Gunnar, and Autumn discuss Scarlett and Gunnar's break up. Layla blackmails Luke to making her let him be his opening act.
Scarlett does not like Autumn, but Gunnar says they have to. Avery tricks Glenn into seeing Juliette singing at the Opry, he is at first really mad, but later hears it out after she dedicates the song to him, saying he was always like her father. (the song is the best since season 1!) Rayna is mad about Layla getting on a new tour, after all she did to make her tour. Daphne accidently spills the beans that Maddie snuck off to a bar for 21 and up.
Juliette breaks down and tells Glenn that she needs him and wants him in her life, and he tells her he can do both, as they make up. (Really nice scene!) Glenn says he missed her. Will tells Kevin he learned a lot about the business from him. Rayna performs. Maddie performs, and during the performance someone touches her, causing Deacon to have a crazy anger freak out.
Cash and Deacon have a fight and yell at eachother, Deacon tells her to backoff. Juliette tells Avery thank you for all he did, and Layla see this, bothering her. Scarlett asks Autumn if she can not focus on her and Gunnar's past, and she says ok. Layla asks Avery to be her bandleader, and he says yes.
Gunnar and Autumn bond. Rayna tells Bucky she misses singing, and wants to still tour. Riff's wife comes to Luke and tells him she does not know where he is.
This was a really good episode. I liked it better than last week. The music was fantastic, the plots were really amazing, and the drama is really kicking up. I feel like I am watching a Season 1 episode. 10/10.
What did you think of the episode? Make sure you let me know! #RenewNashvilleS5
Share this