Nashville, Season 4, Episode 9 Review & Summary "Three's A Crowd"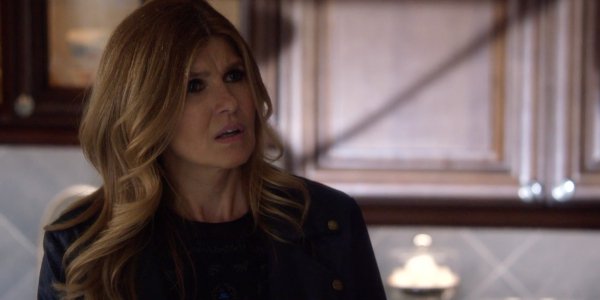 So, I do agree with some comments I have seen. Last week's episode was a bit slow, but I do feel like that is a one time thing. Or it could be do to the temporary loss of Juliette. Hopefully more happens tonight. Let's hope the ratings don't drop to below 1 in the demo, from one slow episode.
Summary: Scarlett and Gunnar have a date on their tour cancelled, so they get time off, and Scarlett goes to Nashville. Markus decides to scrap a song a week before his album is out. Colt is still not talking to Luke. Will has signed a publishing deal, and someone wants to record his song- the man who hates that he is gay. Avery is trying to play as many shows as possible. Deacon, Markus, and Rayna work together to find the last song for Markus' album.
Luke and Colt spend time together, which is later turned into an impromptu photo shoot, that Luke didn't know about, but Colt does not believe him. Gunnar tries to write songs. Maddie continues to be rude to Daphne, telling her she needs to be dressed to be taken more seriously. Everyone still thinks Avery and Juliette are married...Avery is having trouble getting money. Something is bothering Caleb. Deacon admits that he does not mind working with Markus.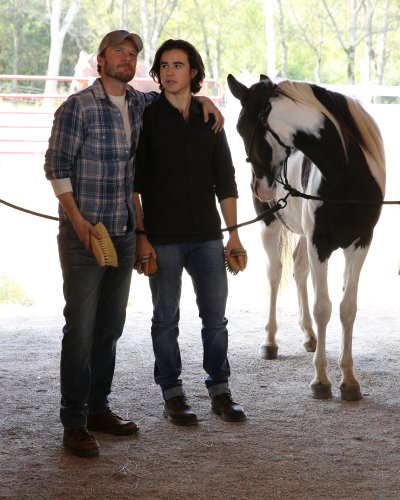 Caleb and Scarlett do not have anything in common with their work. Avery wants to be able to provide for Cadence, not taking any help from Juliette or Emily. Emily gets a message from Juliette, asking to talk. Gunnar can not write songs at all. Will talks to the singer who picked up his song, about him being gay, and feels like he does not like him. Maddie is being mean to Daphne for trying to be more mature, but after getting made fun of Daphne yells at her, tired of it. Colt gets mad at Luke for the photoshoot, and storms away in front of the camera. Markus is recording Deacon's song, and changes the words, making Deacon mad, but Rayna takes up for him, causing Deacon to storm away.
Erin tries to make Gunnar have fun. Avery hates everyone thinking he and Juliette are married, since he does not even know where he is, saying she is ruining his life, while Emily tries to tell him something, he gets a call about a good job. Will sees the man he is working with is a big antigay, upsetting him. Deacon tells Rayna Markus wants to be with her, very angry saying so. Luke and Colt get in a big fight, and almost a fist fight, upsetting Luke. Colt says he can't hurt him more than he already has.
Luke tells Gabriella that they are going to have to put their investments, and products on hold while he takes care of Colt. Caleb puts down Scarlett's job, saying he has an important job. Gunnar tells Erin that he used to only write about Scarlett, but now he feels like he is over it. Maddie and Daphne make up. Rayna sets Markus straight. Will tells an angry Avery that he can't work with Wade Cole, and Avery is mad because he can't make any money, and do what he wants, sing, and has to record jingles for more money.
Will still decides to work with Wade. Gunnar is back to singing and writing good songs. Rayna and Deacon make up. Colt goes to stay with his grandad, leaving Luke. The episode ends with Emily answering a call from Juliette.
Review: Decent episode this week! I will admit, yes Nashville is a bit down without Juliette, but still pretty great! Don't stop watching because of that, like I have seen. And, hey, she will be back filming as soon as it resumes in January. - So, all in all, an interesting, good music filled, fun, enjoyable episode!
Grade: 100A
Don't forget everyone to watch live, and try to keep Nashville above a 1 in the demo! We want a fifth season! Thanks everyone! Let's hope for those good numbers tomorrow! Also, when watching Nashville use #Nashville! Next week is the WINTER FINALE! Tune in!
Let me know what you thought in the comments below!
Share this