Nashville, Season 4, Episode 8 - Review & Summary - "Unguarded Moments"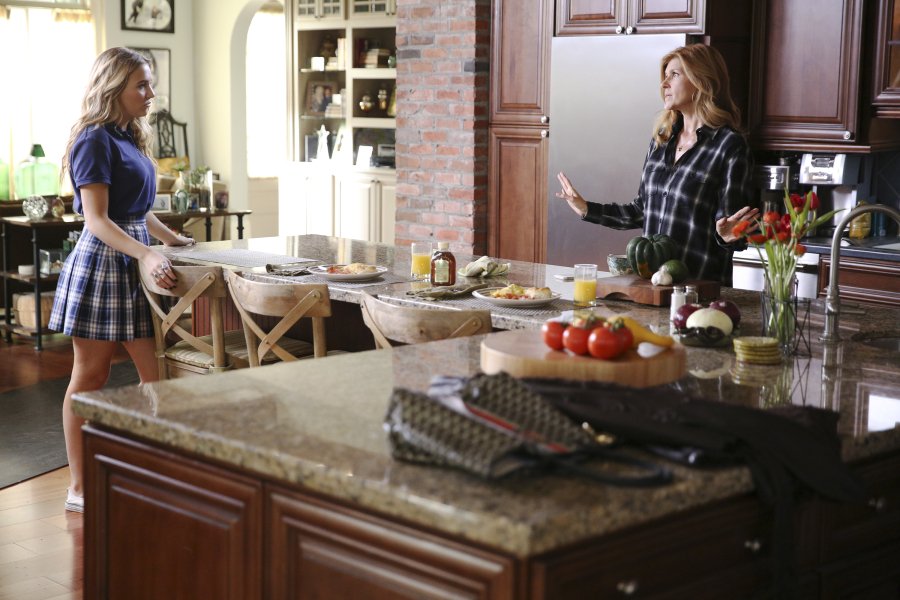 Nashville Twitter



SPOILERS AHEAD!




Summary: Maddie is going through a rough patch, dying her hair, and being rude to everyone. Markus' album is going really well. Scarlett and Gunnar are out on tour, but Scarlett feels Gunnar only cares about seeing Erin. Colt is now having trust issues with Luke, as he wants him to tell the truth. Maddie gets offered a deal from Sony, but Rayna does not want to let her take it.





Avery has no money, so he is stuck recording guitar music in the back for jingles. (WOW right?) Will has been acting really weird since he and Kevin broke up. Deacon is only caring about the bar, and so much that he wont help Rayna take care of Maddie. Gunnar continues to only care about being 'intimate' with Erin. Luke is feeling like everything that has happened, Juliette going crazy, Jeff dying, and Colt not trusting him, is all his fault. Gunnar is missing meet and greets, to have 'fun' with Erin. Luke and Gabriella decide to start dating. Caleb and Scarlett are having trouble finding time to talk. Scarlett does not like Erin, so during her performance, she keeps telling Erin to raise her vocals, but Erin accidently causes a power outage, ruining the performance.





Will plays his song about Kevin to Avery, and Avery tells him that people should hear it, and that he should play it. Rayna and Markus connect and talk about life, and Maddie, and touch hands for a moment, having a moment. Daphne hears about Maddie's solo deal, and is sad that they didn't want her, telling Maddie nobody needs her. Deacon is not stopping trying to get his bar up and running. Gunnar and Erin have a fight, with Gunnar telling Erin it was her fault.





Rayna tells Deacon that she needs his help in raising her kids, Deacon says he does not want to mess up. Luke begins to tell Colt everything, to try to regain his trust. Will can't stand to see Avery perform his song, so he goes home. While Avery is performing, he keeps thinking of Juliette, and how much he misses her.





Rayna and Deacon have a family discussion, and tell Maddie and Daphne that Rayna will sign them to Highway 65. Will is offered a publishing deal. Maddie tells Daphne Rayna only signed them to keep Maddie under control. Deacon sees a message on Rayna's phone from Markus, saying "I hope I helped you", leading Deacon to believe something happened.





Review: Wow. Every week after finishing an episode, I think "Man, Nashville was so good! The writers can't possibly top this week". But, they have done it again. This episode was even better than last week! This season is so very good! I can always count on Nashville to make my week! Seriously best show and drama on television.





Grade: Do I really have to put it here? 95A




What did y'all think of the JAVERY moments? I feel there is hope for them!





F.Y.I - Nashville doesn't do extraordinary well in Live Ratings. So, my point, please watch this show live, tell your friends, everyone to watch live! Don't you wanna see more? If you watch live and make the ratings good, then you will!
Share this